I've been a happy user of Tripit for several years. While the free version of the service is handy for planning trips and keeping all the plans organised, once you upgrade to the pro version you unlock a number of extra tools that make your travel planning way simpler.
However Kayak have recently started offering a competing service.
Overall it's very good and it has one key feature that Tripit cannot beat – its price. It's 100% free!
So what does it have?
Essentially it has many of the same features you'll get with a Tripit Pro account. So you've got the very usable desktop web interface and a pretty good mobile app too.
It can support named trips and you can then send it the various plans that you've made ie. flights, hotels, restaurant reservations etc.,
Similar to Tripit you can connect the service to your Gmail account and, unlike Tripit, it'll also integrate and sync with Outlook.com and Office365 powered email.
Once you've setup a trip or two with flights and other details you'll start getting alerts for your flights both via email and SMS.
One of the features that I'm quite intrigued to play around with is the collaborative travel planning feature. So if you're trying to decide where to spend a few days with friends or your significant other this tool allows you to work out your plans together.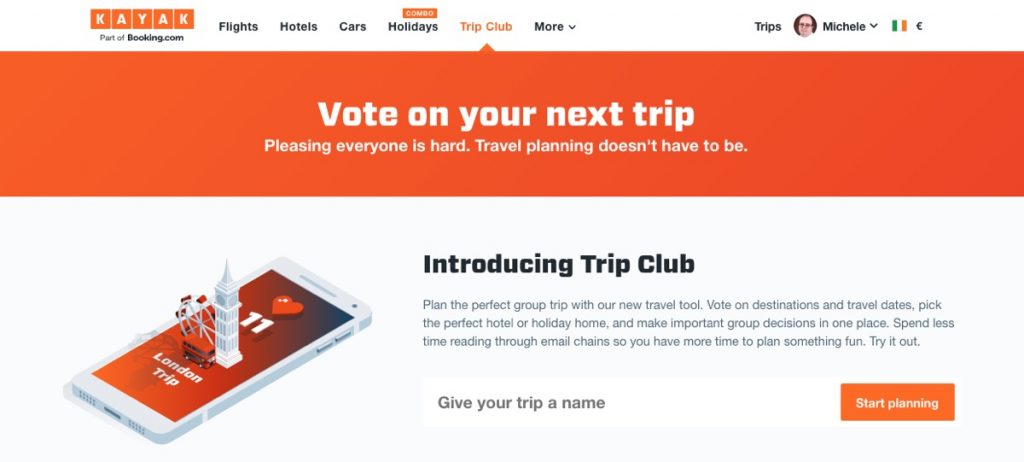 From the official description:
Plan the perfect group trip with our new travel tool. Vote on destinations and travel dates, pick the perfect hotel or holiday home, and make important group decisions in one place. Spend less time reading through email chains so you have more time to plan something fun. Try it out.
While that feature isn't exactly "work travel" related I can see it coming into its own for either my personal travel plans or those that I often plan either side of a work trip.
What is it lacking?
There's no real business tools for anyone who is planning travel for more than one person.
Overall it's a nice and usable service for a solo traveller and the "Trip Club" tool could be very handy for planning trips with friends.