Tripit, which I'm a big fan of, has always had a pretty good mobile app. A couple of days ago they announced that they were launching a desktop app for Mac users. However it's only available for OSX Catalina users, so if you're on an older version of the Apple operating system you won't be able to install the new application from the App Store.
So what does the desktop app offer?
It's pretty similar in look and feel to the mobile app.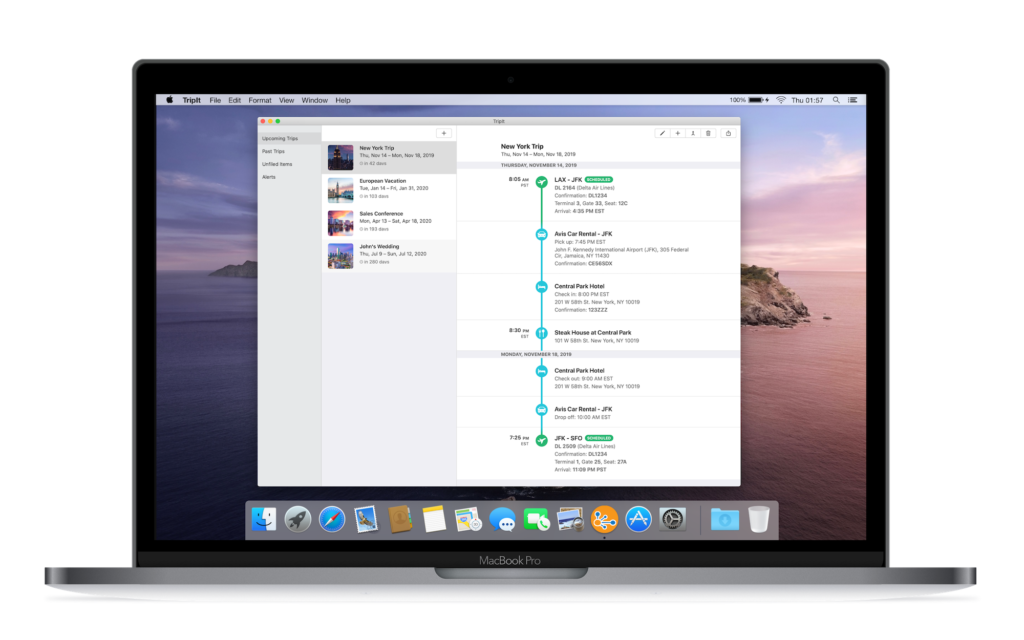 I'm not sure if there are any really "big" innovations in the desktop app that would move it from being "handy" to "essential". Push style notifications on my desktop could be useful, but the only ones I really care about are the ones when flights are delayed or telling me which baggage area to go to after I land, so they're better off on my mobile device than on my desktop.
You can read more about the app over on the Tripit blog here.
My personal verdict: while it's nice to see them offering a desktop app it's fairly rudimentary at the moment and doesn't really add any value. I'd be a lot happier if Tripit worked on making their site a bit faster – it's become really really slow over the last few months!