I wouldn't describe myself as being particularly well organised. Organised chaos is probably a better way to describe me. However as someone who travels quite a bit I take my luggage and travel accessories quite seriously. Anything that helps bring ease or efficiency is welcome!
Packing cubes have been around for several years. They're one of those things that I'd seen people writing about, but I'd never bothered getting or trying myself. That is up until quite recently.
A couple of months ago I bought a set of packing cubes via Amazon. My thinking was pretty simple – I'd give them a go and see if it made any sense for me. If it did, great, but if it didn't I wasn't going to be out of pocket much.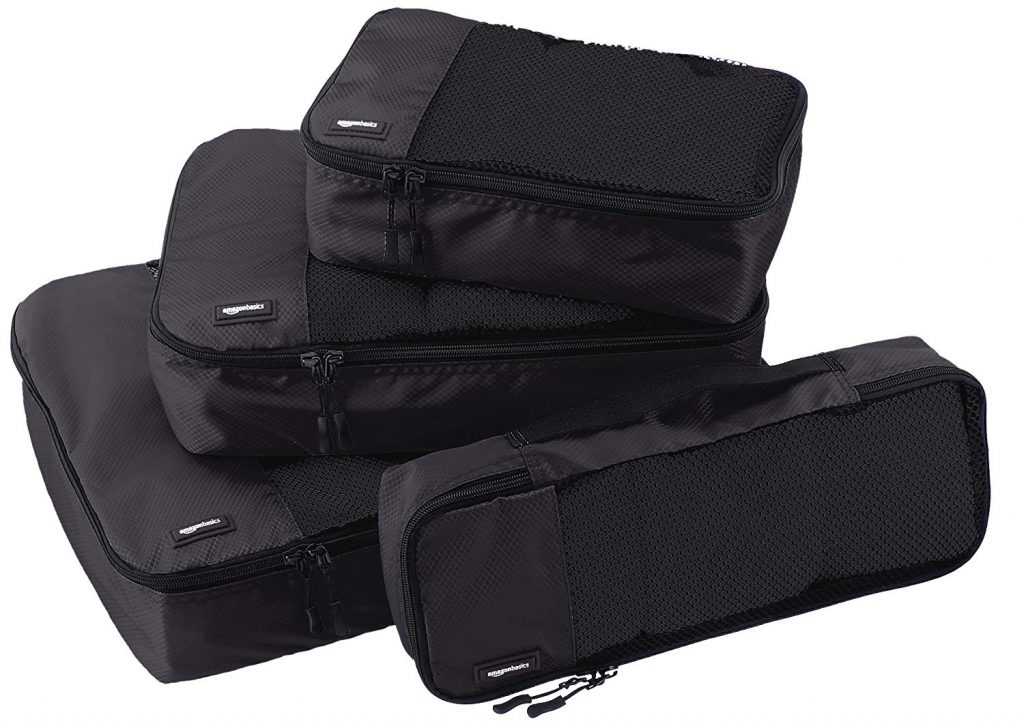 While I was sceptical at first I've now found that the packing cubes work really well for me and that they speed up my packing process considerably. They also make the entire hotel process a lot simpler (see below).
I got the Amazon Basics 4 piece set which gives you:
1 x small packing cube
1 x medium packing cube
1 x large packing cube
1 x slim packing cube (basically it's elongated and quite narrow)
For a typical business trip which includes a day or so of downtime I'll break them up as follows (give or take):
Socks into the slim cube. I've found I can easily fit more than 7 days' worth of socks in there without too much hassle.
Boxer shorts into the small cube. Folded tightly you'll be able to fit more than 7 days' worth in there without too much difficulty
T-shirts fit pretty well in the medium sized cube
Business shirts end up in the large cube
Of course those are just the way I do it some of the time. On a recent trip to Japan, for example, I needed to split stuff out for a short side trip, so the packing cubes made that really easy. They also do a good job of protecting your clothes and seem to help with keeping shirts etc., free from extra creases.
But why do any of this at all? What's the point?
The packing cubes make it a lot easier to find things. You don't have to go digging around in your bag or suitcase looking for stuff – you simply pull out the cubes and you have immediate access to the clothes you're looking for. Without packing cubes clothes move around in your bag or suitcase. It doesn't matter how you pack, but it'll happen invariably. When you're falling out of bed in the morning and trying to get yourself showered, dressed and caffeinated spending extra time trying to find a pair of socks is not fun 🙂
The ones I have aren't "compression" ones, but due to their size you need to make sure that you've folded or rolled items well in order to get them to fit in snuggly. There's a lot of different versions available on the market varying in size and other features. It definitely makes packing a bag or suitcase a lot faster and neater, though I still haven't fully solved the issue of packing dirty laundry!