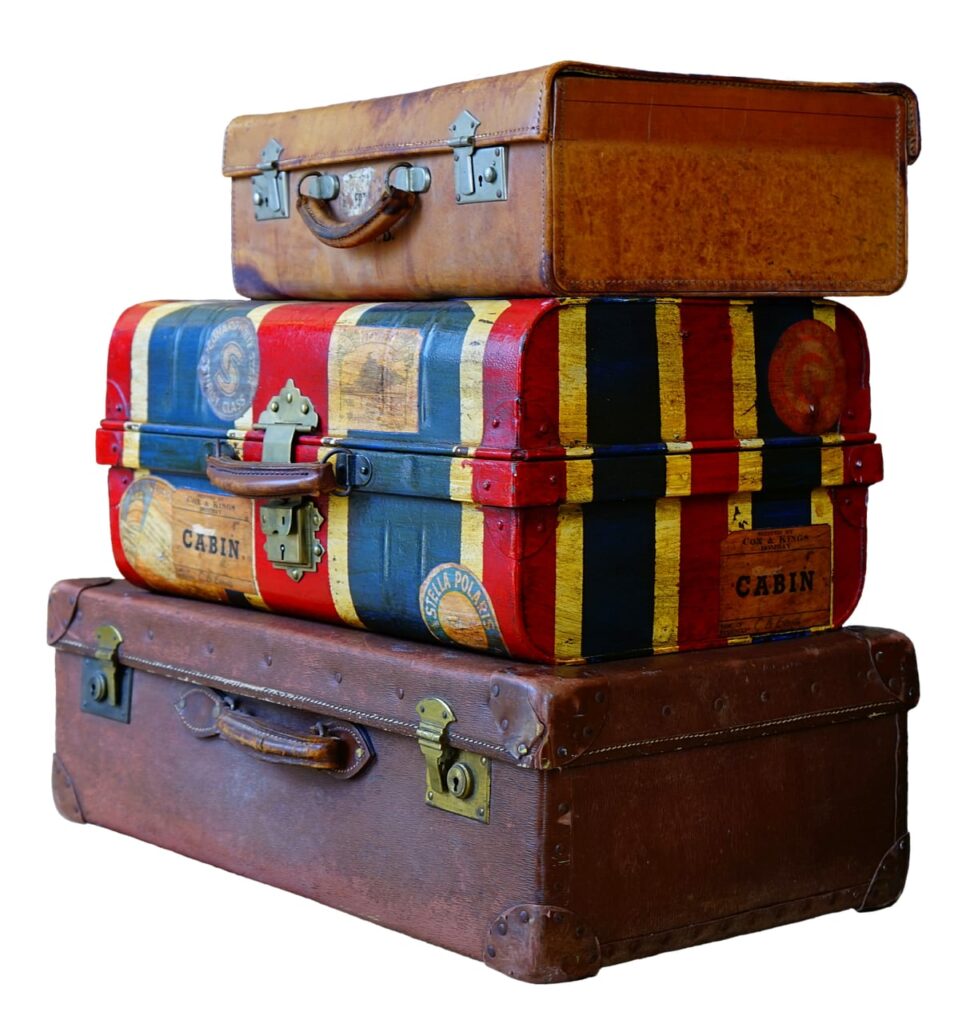 For frequent travellers accustomed to checking bags, the idea of condensing all your essentials into a carry-on for a business trip might seem daunting. However, with a few clever strategies and the right suitcase, you can effortlessly navigate your journey with only hand luggage. By adopting a minimalist approach and employing smart packing techniques, you can ensure that everything you need fits snugly into your carry-on, saving you time, money, and the hassle of waiting at baggage claim.
Choose the Perfect Carry-On Suitcase:
Investing in a high-quality carry-on suitcase is crucial for maximising space and durability. Well-known brands such as Samsonite, Rimowa, and Briggs & Riley offer a wide range of options designed specifically for business travellers. Look for a compact, lightweight case with a TSA-approved lock and convenient compartments to keep your belongings organized. Most brands offer bags specifically for "carry on" road warriors.
Pack Strategically:
Make a Checklist: Before you start packing, create a detailed checklist of essential items you'll need during your trip. This will help you avoid overpacking and ensure that you don't forget any crucial items.
Stick to a Minimalist Wardrobe: Select versatile clothing pieces that can be mixed and matched. Opt for neutral colours and pack clothes that are wrinkle-resistant and easy to layer. Consider the weather and purpose of your trip to determine the appropriate attire.
Utilize Space-saving Techniques: Roll your clothes instead of folding them to save space and minimize wrinkles. Place socks and underwear inside your shoes, and use packing cubes or compression bags to compress clothing and create additional room.
Streamline Toiletries: Transfer your toiletries into travel-sized containers and carry only the essentials. Consider purchasing travel-friendly items such as solid shampoo bars and toothpaste tablets to reduce liquid restrictions.
Digitize Documents: Instead of carrying bulky documents, store important files digitally on your phone or tablet. Scan your passport, ID, and travel documents and keep them in a secure cloud storage or email them to yourself.
Limit Shoes: Shoes take up considerable space in a bag. Pack a maximum of two pairs—one for formal occasions and another for everyday use. Wear your bulkiest shoes during travel to save additional space.
Optimize Technology: Rather than packing multiple gadgets, consider using your smartphone for various tasks. It can serve as your camera, e-reader, and communication device, reducing the need for additional items.
With the right approach, packing efficiently for a business trip and fitting everything into your carry-on is entirely achievable. By selecting a suitable carry-on suitcase, adopting a minimalist mindset, and employing space-saving techniques, you can streamline your travel experience, eliminate the need to check bags, and focus on the purpose of your trip. Embrace the freedom and convenience of travelling light, and you'll soon discover the joys of navigating airports with ease while having all your essentials at hand. Bon voyage!