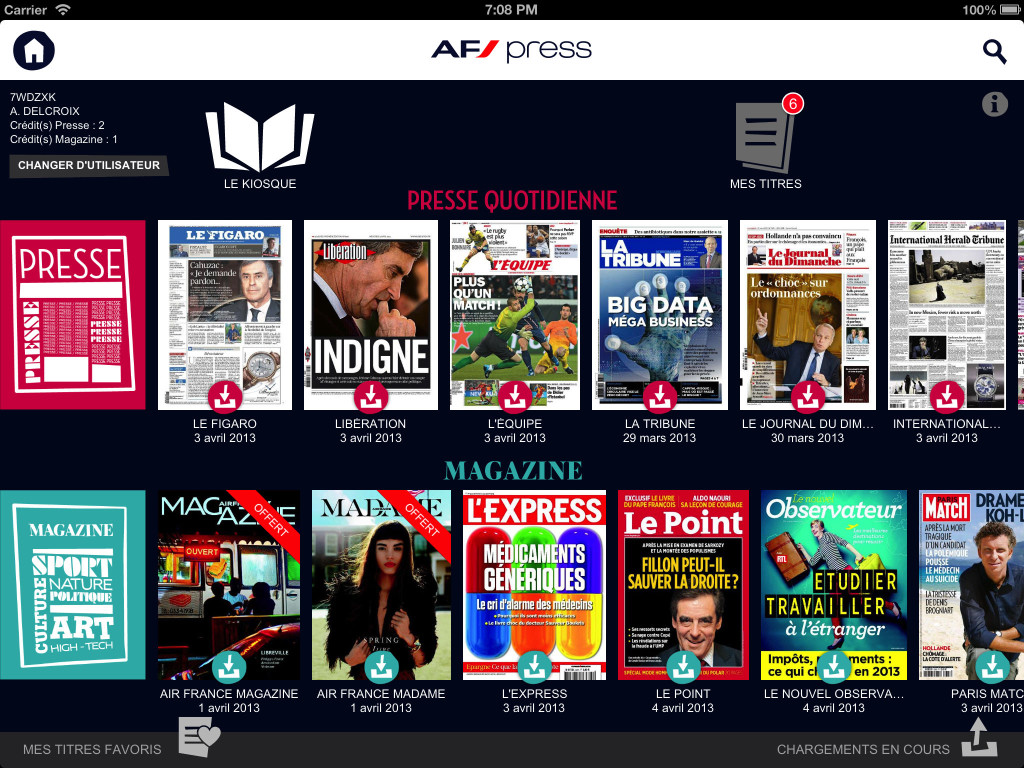 If you fly with Air France remember to download their AF Press app for your tablet.
The app, which was launched two years ago, gives passengers access to a wide range of French and international newspapers and magazines for free. The only "catch" being that you can only get access to the content 30 hours prior to your flight.
To receive your favorite newspapers and magazines, simply log in to the app with your Flying Blue username or reservation number. The Air France Press app is available in 13 languages. 
You'll also probably want to download the content on a reasonable wifi connection rather than rely on airport wifi, which can be temperamental at the best of times.
If you're flying in business class on a transatlantic flight you might be able to get a physical copy of your favourite magazine, but there's never any guarantee of which publications they'll have. And if you're in economy there's little guarantee of you getting much in the way of reading material, so the app does fill a nice gap 🙂