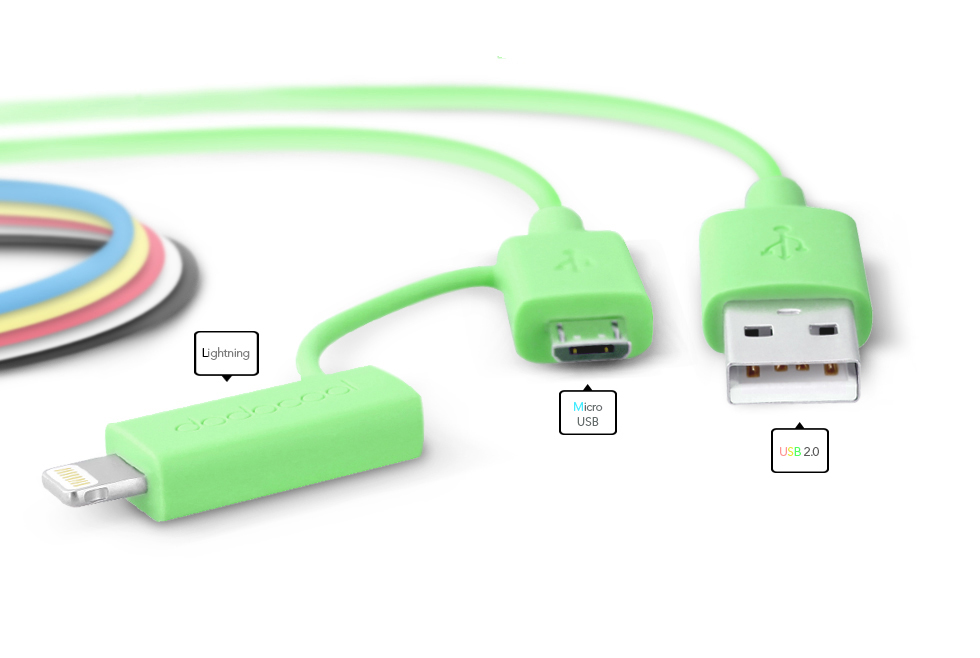 Cables. They are the bane of my life. While you get cables with most devices that you buy they invariably either get separated from their respective devices, or you end up with the wrong cables in your bag.
The dodocool 2 in 1 cable won't solve all your cable woes, but it might make some things that bit easier. The exact model name is
The concept is really simple, yet brilliant
Instead of having either a lightning cable (for your Apple devices) or a mini-USB for your non-Apple kit, this cable combines the two into one. You simply plug it in for the mini-USB or add the (connected) attachment to get the lightning cable.
I bought a couple of these recently and have been using them quite heavily.
One of the reasons I like them is that the cable is a reasonable length (1 metre), while a lot of the mini-USB ones I'd got with various devices were really really short. If you're charging several devices at once or want to be able to use a device while charging it, being able to move it freely is a LOT easier if the cable is a more generous length.
Where can you buy them? Amazon seems to stock them most of the time