The first trailer for the upcoming Star Wars movie is meant to be released at some point over the next couple of days.. So it's apt to look at a Star Wars themed carry on bag. (OK, that link is kind of tenuous, but I really wanted to write about this bag!)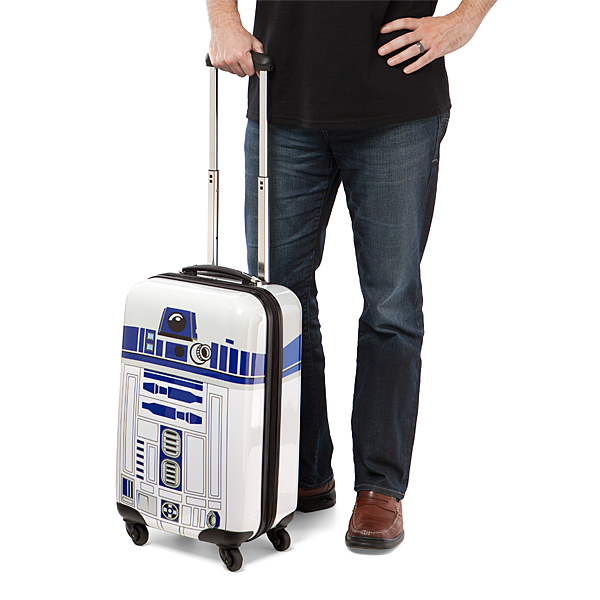 If you're a bit of a Star Wars fan and need a carry on bag then this one might be the answer.
It's R2 D2 themed (as you can see) and is the right size to meet the carry on regulations with most airlines: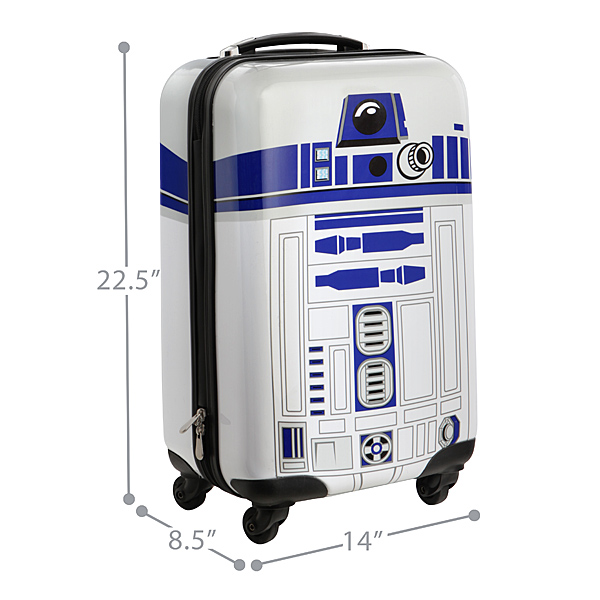 On the inside it's a bag..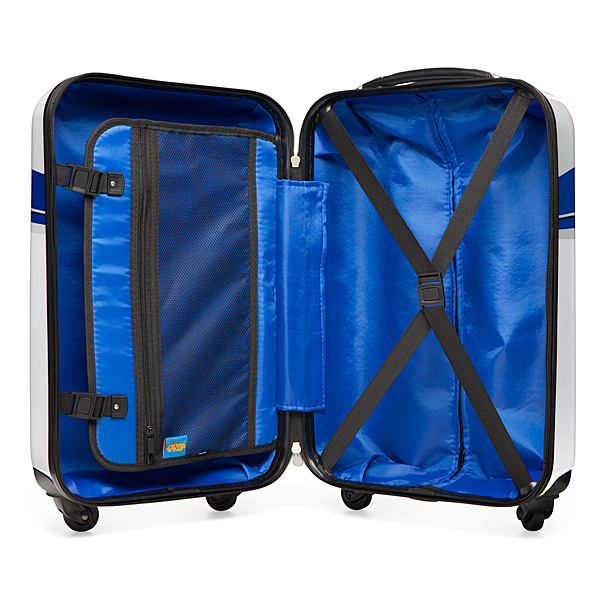 Here's the lowdown:
Carry-on ease – fits in most overhead bins (be sure to check your particular airline's requirements before hitting the airport)
Aluminium, telescoping handle
Two zippers for ease of access during flights
Interior fully-lined with divider (with integrated pocket – 16″ x 7″)
Elastic straps to keep everything in place
Four, 360° wheels for upright rolling in multiple directions
Materials: ABS + PC (good impact and heat resistance), polyester lining
Officially-licensed Star Wars luggage
Dimensions:
Total linear inches: 45″
Shell: 14″ x 20″ x 8.5″
Including wheels and top handle: 14″ x 22.5″ x 8.5″
Inside: 19.5″ x 13.5″
Weight: 5.5 lbs. (2.5kg)
I'm personally not a big fan of carry on suitcase style bags, as I prefer to use my Redoxx or simply my laptop bag, but the Star Wars style on this is quirky and fun.