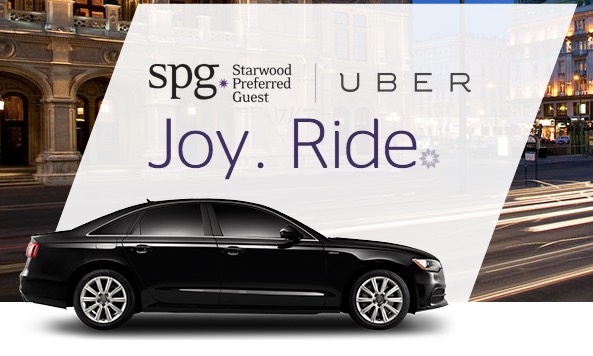 While Uber isn't that popular in Ireland (yet) it's very popular in most US cities (and elsewhere).
When I travel to the US I tend to opt for Uber over taxis and other modes of transport. Apart from anything else with Uber I don't have to worry about having enough cash to cover the cost of the ride and I also won't get penalised for paying by credit card (I'm looking at you Las Vegas!).
A couple of months ago Uber teamed up with Starwood Hotels. The deal is pretty simple. You just need to link your Uber account with your SPG one and then you'll earn SPG points for every dollar (or equivalent) you spend with Uber.
If you use Uber while you're staying at a Starwood property you'll earn more points – 2 if you're at the "preferred" level, 3 if you're "gold" and 4 if you're at "platinum" and have racked up 75 nights.
I linked my account a few weeks ago and am looking forward to seeing those extra points make their way into my account 🙂
Update 12 August 2015 : the points are now flowing into my account. Apparently not all stays "qualify", but once I'd had a "normal" stay everything started working – see screenshot below: