Devices. We've all got more and more of them. And they all need to be charged. And while the number of devices that need to be charged has grown over time but the number of USB ports on my laptop hasn't. Sure, you can "daisy chain" a couple of them via an external battery back ie. charge the battery pack while also charging a device or two, but no matter how hard you try you still run out of USB ports.
So what can you do?
Luckily there are companies that realise that this is a problem and there is a growing number of solutions on the market.
And no, I don't mean better battery packs, though they are welcome too!
What I'm talking about are desktop chargers like this one: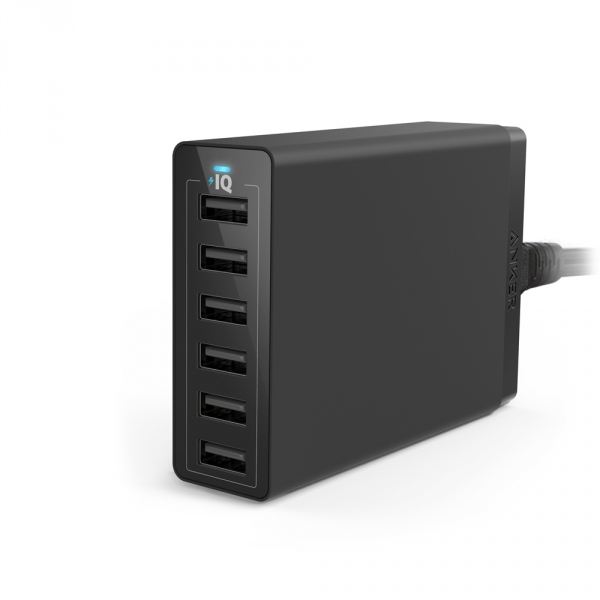 Being able to charge 6 devices at once is a hell of a lot better than trying to juggle devices around. Having to choose between charging your phone OR your mobile hotspot is not an easy choice to make, while you're also trying desperately to get your iPad's battery life back to something usable.
The Anker desktop charger is really compact, so it can easily slip into your laptop bag or suitcase: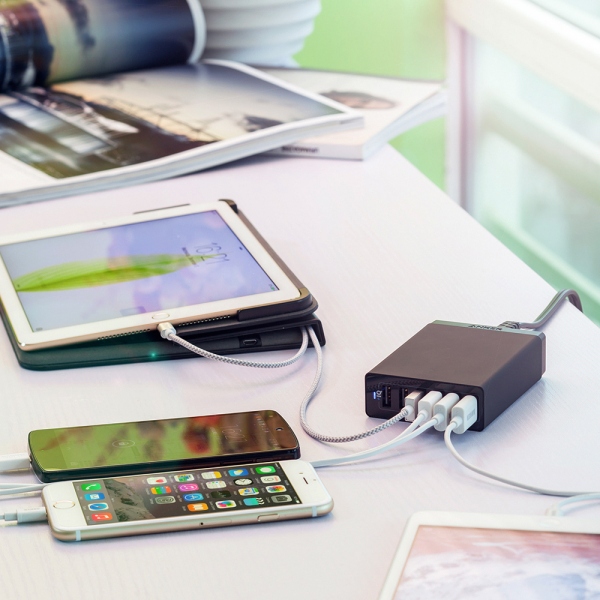 The only thing you might need to deal with is finding a convenient socket to plug it in.
I'll be taking mine with me on my next business trip and am looking forward to less shuffling of devices!