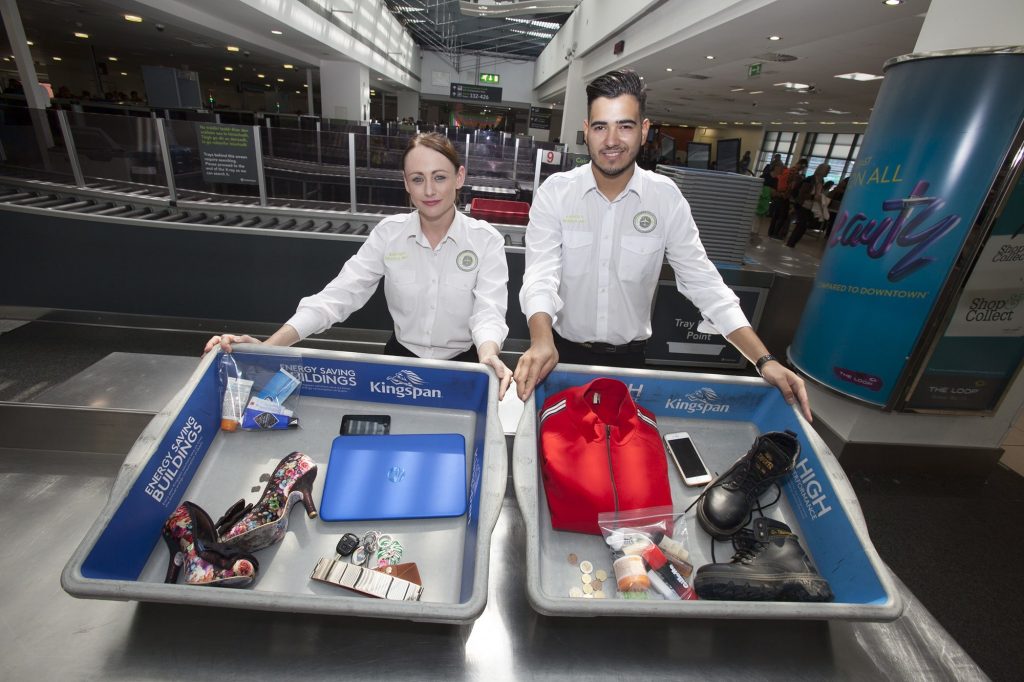 Even if you have access to the fast track security lane at the airport you still need to go through security screening. If you work with the rules instead of against them then you'll spend less time in line, though unfortunately you'll still run the risk of getting stuck behind someone who hasn't read any of the rules..
Here are some of the tips from Dublin Airport:
EU liquid regulation for hand luggage is that all liquids or gels must be 100ml or under and must be presented separately in a 20cm x 20cm resealable plastic bag.
Empty pockets of coins, keys, and phones and place them in the tray provided.
Remove outer jacket, belt and shoes. (You'll also need to remove hoodies if you're wearing one)
Electronic devices such as laptop, iPad, games must be removed and placed on the tray separately
Medication, including liquid medication, baby formula and milk are allowed in hand luggage if essential for use during the trip and should be placed in the tray provided.

"Preparation is the key for a smooth and speedy experience through the security screening area," said Dublin Airport Spokesperson Siobhán O'Donnell.  "This summer we are facilitating about 680 aircraft landing and taking off daily, and we have extra staff on hand to help with extra passenger numbers," she added. 
Personally I try to move stuff around before I get into the security line, so I'll move loose coins to a pocket of my laptop bag and if I can I'll also place my wallet and other items either in the pockets of my carryon bag (or laptop bag) or in my jacket. Nobody wants to spend more time in the security line than they need to, so doing a little advance prep can save time and headaches.
Always allow ample time to get through security screening and passport control. While in some airports the maximum wait might be only about 20 minutes, in larger airports like JFK or Schipol that can easily stretch to over an hour at peak times.